Smacks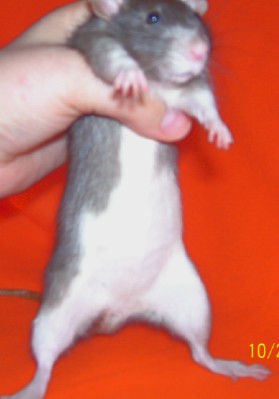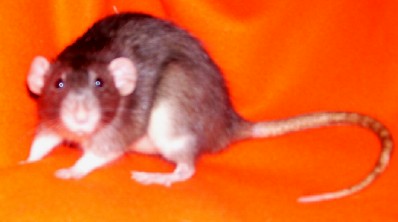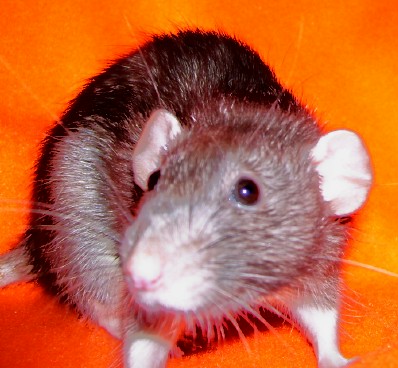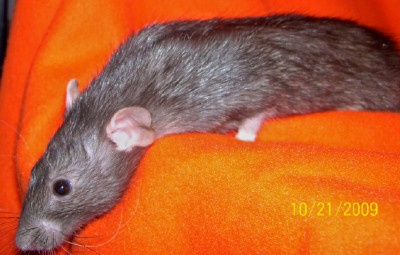 Name
: LLR Smacks
NARR
: 09LLR0080/04F
Birthdate
: April 24, 2009
From
:
Little Loves Rattery
Status
: Current Breeder
Colors/Markings
: Black Berkshire Smooth Dumbo
Health
: No health problems.
Personality
: Like her siblings, she is very affectionate. I'm constantly getting licked by all of them. Smacks is a lot like Frosted in which she loves people but when you first attempt to pick her up she's a little skittish. After you pick her up she's an amazing little girl and very playful. I'm still trying to work on her with it and it seems to be quite successful.
Relatives
: Sister - Chex. Brothers - Frosted Flakes and Cookie Crisp.
Litters
: None.
Pedigree
:
Sire
Riptide of BHR Blue Berkshire Dumbo NARR 090252/M
Sire
PMR Chevelle
Blue Berkshire Dumbo
Sire
PMR Fat Boy
Dam
PMR Tink
Dam
Treasure Hunt of BHR
Blue Variegated
NARR 090251/F
Sire
PMR Max
Dam
Sophie
Dam
LLR Tohru
Blue Berkshire Rex Dumbo
NARR 090479/F
Sire
LLR Obina
Black Berkshire Rex Dumbo
NARR 080130/M
Sire
LLR Cooper
Dam
LLR Clover
Dam
LLR Maddison
Black Berkshire Rex Dumbo
NARR 080129/F
Sire
LLR Cooper
Dam
LLR Clover