Chex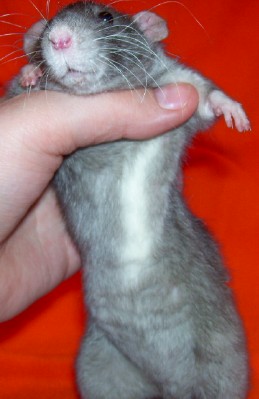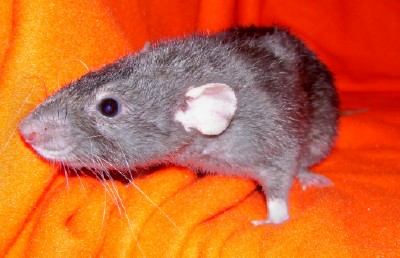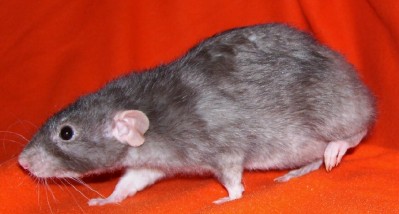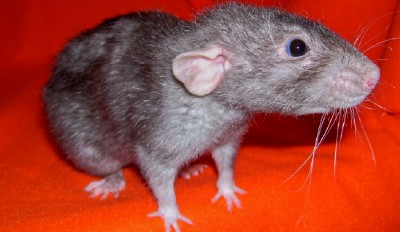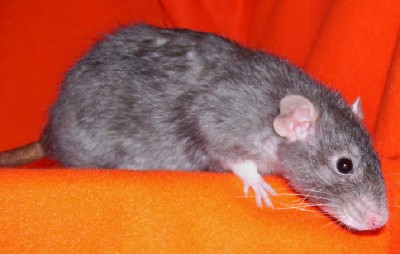 Name
: LLR Chex
NARR
: 09LLR0080/08F
Birthdate
: April 24, 2009
From
:
Little Loves Rattery
Status
: Current Breeder
Colors/Markings
: Black Berkshire Rex Dumbo
Health
: No health problems.
Personality
: I just absolutely love her. She is very affectionate and playful. She's licky, like her siblings, and she's really brave. She is actually more brave than her brothers when it comes to jumping up on things and exploring a new area.
Relatives
: Sister - Smacks. Brothers - Frosted Flakes and Cookie Crisp.
Litters
: None.
Pedigree
:
Sire
Riptide of BHR Blue Berkshire Dumbo NARR 090252/M
Sire
PMR Chevelle
Blue Berkshire Dumbo
Sire
PMR Fat Boy
Dam
PMR Tink
Dam
Treasure Hunt of BHR
Blue Variegated
NARR 090251/F
Sire
PMR Max
Dam
Sophie
Dam
LLR Tohru
Blue Berkshire Rex Dumbo
NARR 090479/F
Sire
LLR Obina
Black Berkshire Rex Dumbo
NARR 080130/M
Sire
LLR Cooper
Dam
LLR Clover
Dam
LLR Maddison
Black Berkshire Rex Dumbo
NARR 080129/F
Sire
LLR Cooper
Dam
LLR Clover