Cookie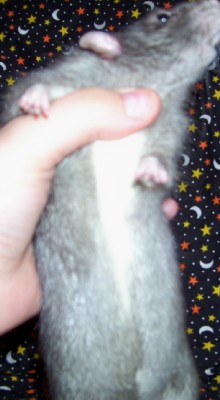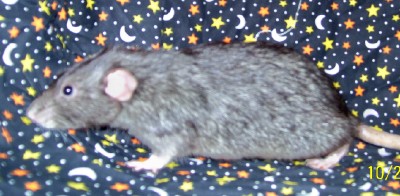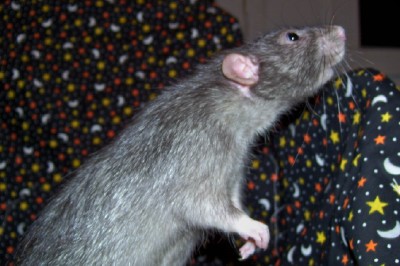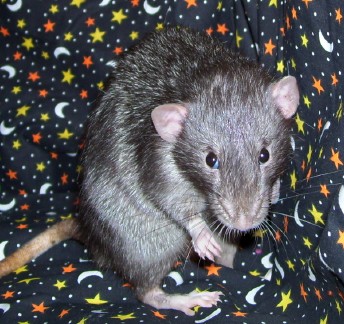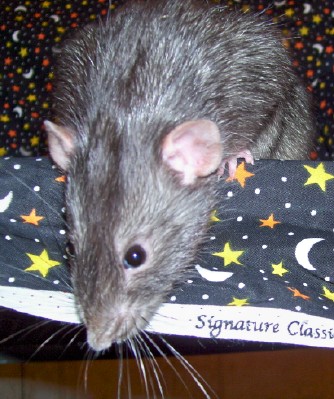 Name
: LLR Cookie Crisp
NARR
: 09LLR0080/02M
Birthdate
: April 24, 2009
From
:
Little Loves Rattery
Status
: Current Breeder
Colors/Markings
: Black Irish Smooth Dumbo
Health
: No health problems.
Personality
: He holds a special place in my heart :) He has always been super licky, super affectionate, and playful. I love when we groom each other like I'll scratch his sides and he'll lick my hand. He's so fun.
Relatives
: Sisters - Smacks and Chex. Brother - Frosted Flakes.
Litters
: None.
Pedigree
:
Sire
Riptide of BHR Blue Berkshire Dumbo NARR 090252/M
Sire
PMR Chevelle
Blue Berkshire Dumbo
Sire
PMR Fat Boy
Dam
PMR Tink
Dam
Treasure Hunt of BHR
Blue Variegated
NARR 090251/F
Sire
PMR Max
Dam
Sophie
Dam
LLR Tohru
Blue Berkshire Rex Dumbo
NARR 090479/F
Sire
LLR Obina
Black Berkshire Rex Dumbo
NARR 080130/M
Sire
LLR Cooper
Dam
LLR Clover
Dam
LLR Maddison
Black Berkshire Rex Dumbo
NARR 080129/F
Sire
LLR Cooper
Dam
LLR Clover